We Clean
OFFICE & COMMERCIAL PREMISES
CAR PARKS
PUBS & CLUBS
DOCTOR SURGERIES
VETINARY SURGERIES
HOUSING ASSOCIATION & TRUSTS
LOCAL AUTHORITY PREMISES
General Services
OFFICE FURNITURE CLEANING
WATER DAMAGE RESTORATION
FLOOD CLEANUP
FIRE & SMOKE RESTORATION
ODOR CONTROL
FABRIC CLEANING
CARPET CLEANING
TOILET AND WASHROOM CLEANING
OFFICE FURNITURE CLEANING
STAIN PROTECTION
ANTI-STATIC TREATMENT
Biohazard Services
PUBLIC AND PRIVATE PROPERTIES
BODY FLUID REMOVAL
DEODORISATION
DECOMPOSITION RESTORATION
HYPODERMIC NEEDLE COLLECTION
VEHICLE SANITATION
VOID PROPERTY CLEARANCE
Testimonials

27th October 2011

View Testimonial
"The company owns two sets of heavily used toilets in Woolacombe. Over the years we have used many cleaning contractors most of whom were unreliable or did not operate to their promised standards. Then earlier this year we found Shaun of A-TAC cleaning."
"We cannot praise him and his business highly enough. Their cleaning standards are second to none and they are 100% reliable. Shaun takes his work seriously and has recommended cost saving schemes that have helped our budgets. We will definitely be using A-TAC next year.
- Sue Black, Managing Director, Parkin Estates, Woolacombe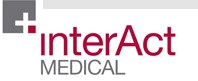 "To whom it may concern"
"Our company recently found themselves in a tight spot and needed some last minute help. A-TAC cleaning came to our rescue. They were able to help us at short notice and still be aware fo and accomodate our specific needs. We found them to be efficient and considerate and competative in their prices."
- Jennifer Paine, Interact Medical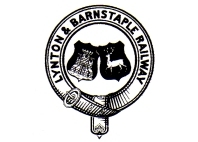 "Mr. Shaun Hill"
"The above gentleman has worked with our railway for some months now and we have found him to be completely reliable, honest and trustworthy."
The standard of work carried out by Mr.Hill is of the highest order, we get constant compliments and praise from our customers"
"I would highly recommend him to you"
- Robin Horne, Commercial Manager, Lynton & Barnstaple Railway Company Limited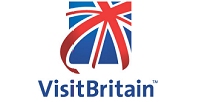 "To whom it may concern"
"I write with reference to Mr Shaun Hill of A-Taccleaning, who I have employed since April 2010 within my holiday business in Braunton which entails the overall maintenance, cleaning and organisation that is needed in running three properties that sleep 15 people in total per week, one fo which is a large Grade II property, to a 5 star quality incorporating all the household duties ie. the laundry, cleaning, carpet cleaning and hygeine of the properties to a very high standard as set by Visit Britain."
"I have found Shaun Hill to be amongst the most personable, honest, reliable, trustworthy and organised person I have employed within my business and with whom I could rely on for the smooth running of a very fast moving turnover of holiday makers and quality of work that has to be relied on and produced constantly for the high end of this market. ... and with Shaun's work and professional input I would not hesitate to recommend him for any other business that is considering employing him."

- Deborah Morse

"To whom it may concern"
"Shaun has cleaned for me at my home on a few occasions. He is thorough, does a good job, is reliable and also flexible which has been important to me. I would have no hesitation in recommending him"

- Dr, Belinda Pearce